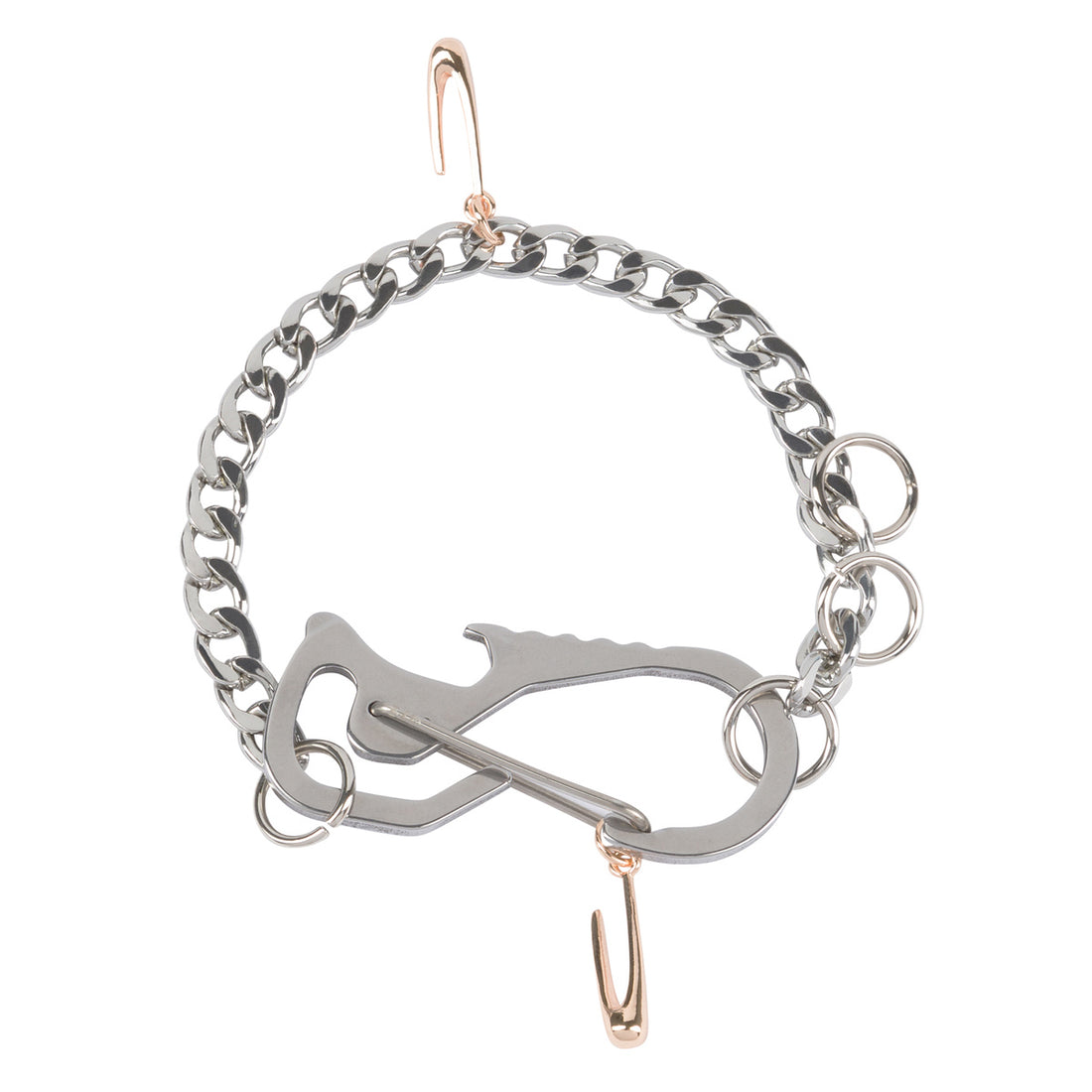 Destruction Chain Bracelet
The Stainless Steel 'Destruction Chain Bracelet' showcases our signature UTIERRE Destruction Carabiner Clasp, which also functions as a bottle opener, attached to a Cuban link style chain made out of steel. It is adorned with two of our 18k Dipped 3D UTIERRE monogram charms. The chain is made of Stainless Steel. This item can be adjusted in size.
The materials are imported, and the item is carefully hand-assembled in Los Angeles.
Item #: CHN00013
Length Options:
Small: 8.5" (21.59cm)
Medium: 9.5" (24.13cm)
Large: 10.5" (26.67cm)
Extra Large: 11.5" (29.21cm)
Materials: Stainless Steel / 18k gold-plated nickel monogram
*The product may contain traces of Nickel.
Care Instructions: Avoid contact with moisture and water. Polish with a jewelry cloth.
This chain is meticulously assembled by hand within the UTIERRE studio. As a result, each piece may display unique distinguishing marks. Some adjustments to links and charms may be necessary for your comfort while styling the accessory on your body.
*This accessory is made to order in our Los Angeles Studio. Each product may take 3 to 10 business days to ship after payment processing.