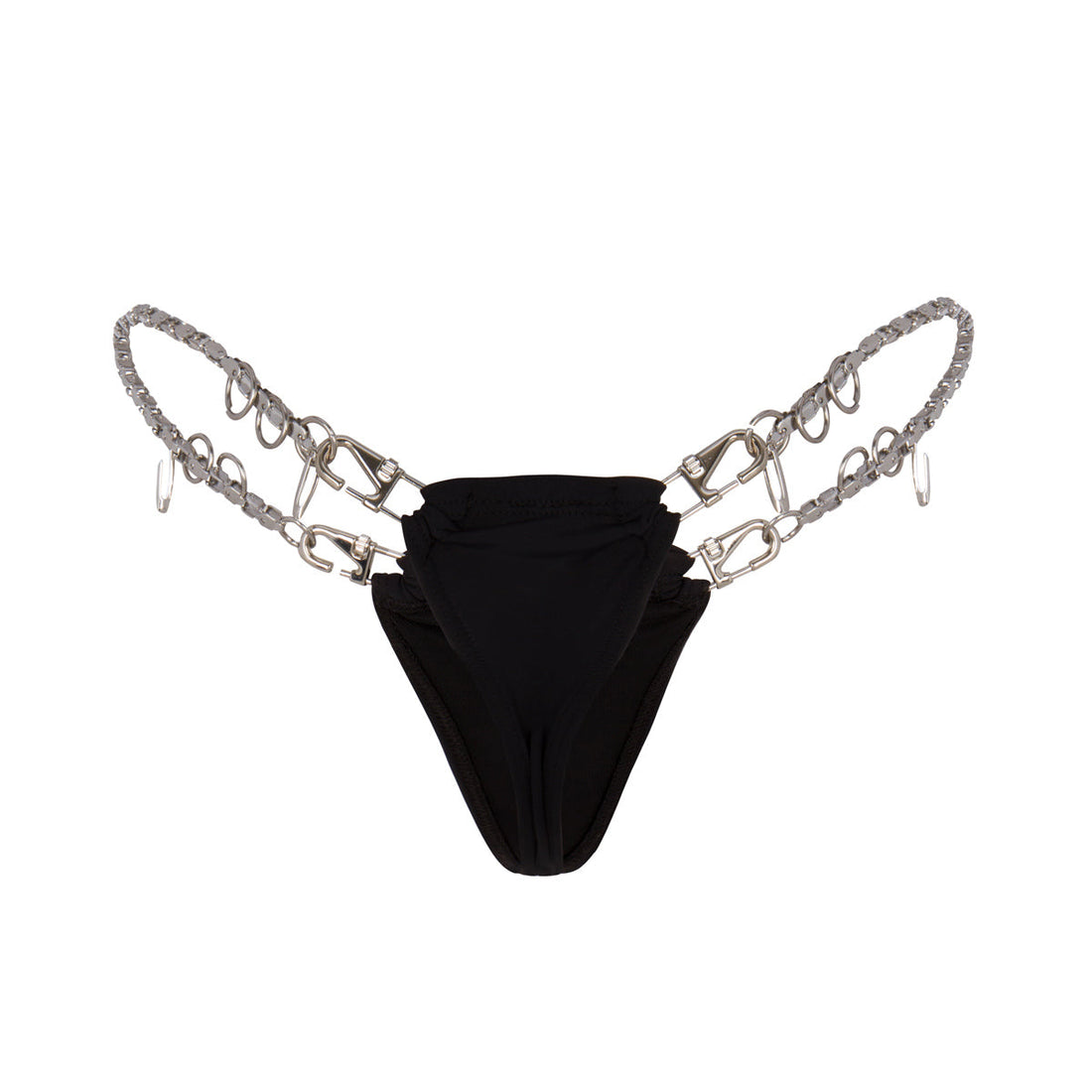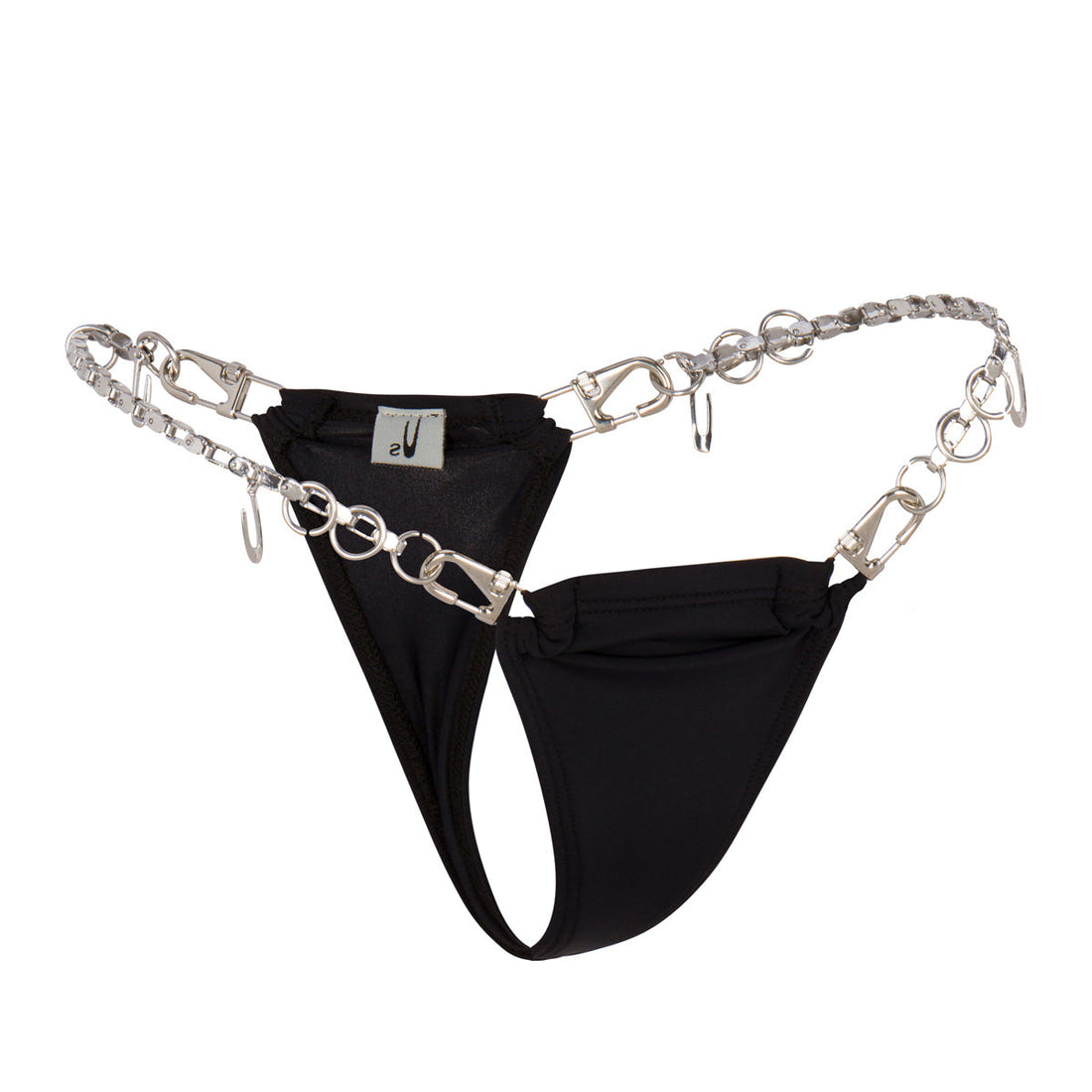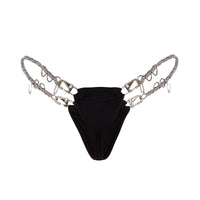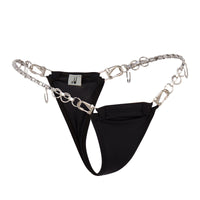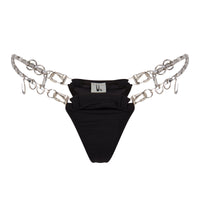 Ophi Feminine Chain Thong
We've redefined the classic feminine thong with signature UTIERRE brass hardware, Utierre monogram charms, and a stainless steel chain detail featuring three adjustable length options on each side of the thong's chains. It's made from a Nylon-Spandex blend that comfortably molds to any body shape. The fabric boasts a soft, smooth surface and an elastic waistband. It's front-lined and can be used as swimwear.
Hardware is stainless steel and lead-free.
Item#: FSWM00006B
Made in Los Angeles
Body: 82% Nylon, 18% Spandex
Lining: 92% Nylon, 8% Spandex
Chain: Stainless Steel
Care: Rinse with cold water after each use to remove any chlorine, saltwater, or oils/lotions. Cold wash on a delicate cycle or hand wash only. Lay flat to dry.
*This item is made to order in our Los Angeles Studio. Each product may take 3 to 10 business days to ship after payment is processed.
For additional information, please email service@utierre.com.