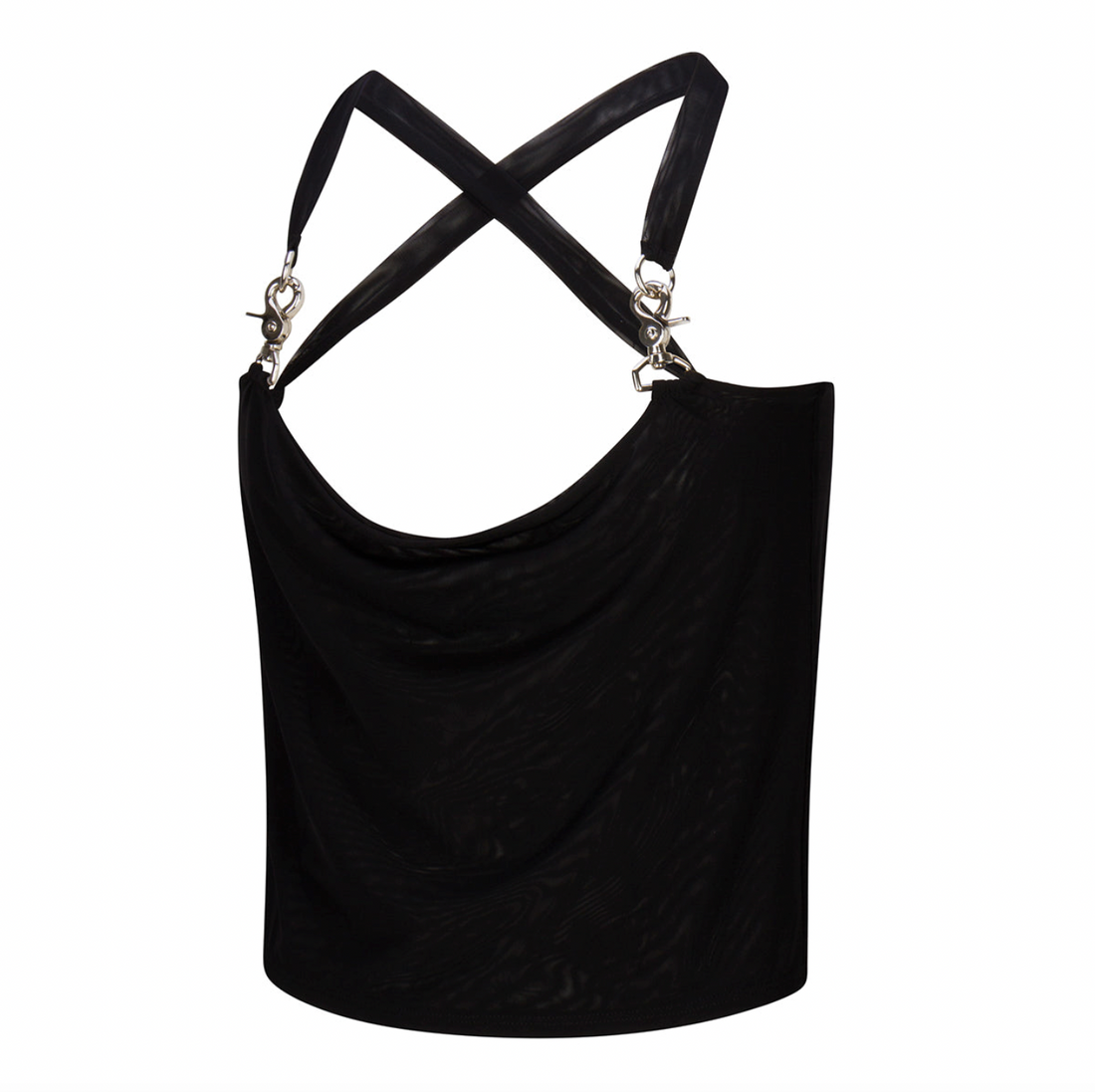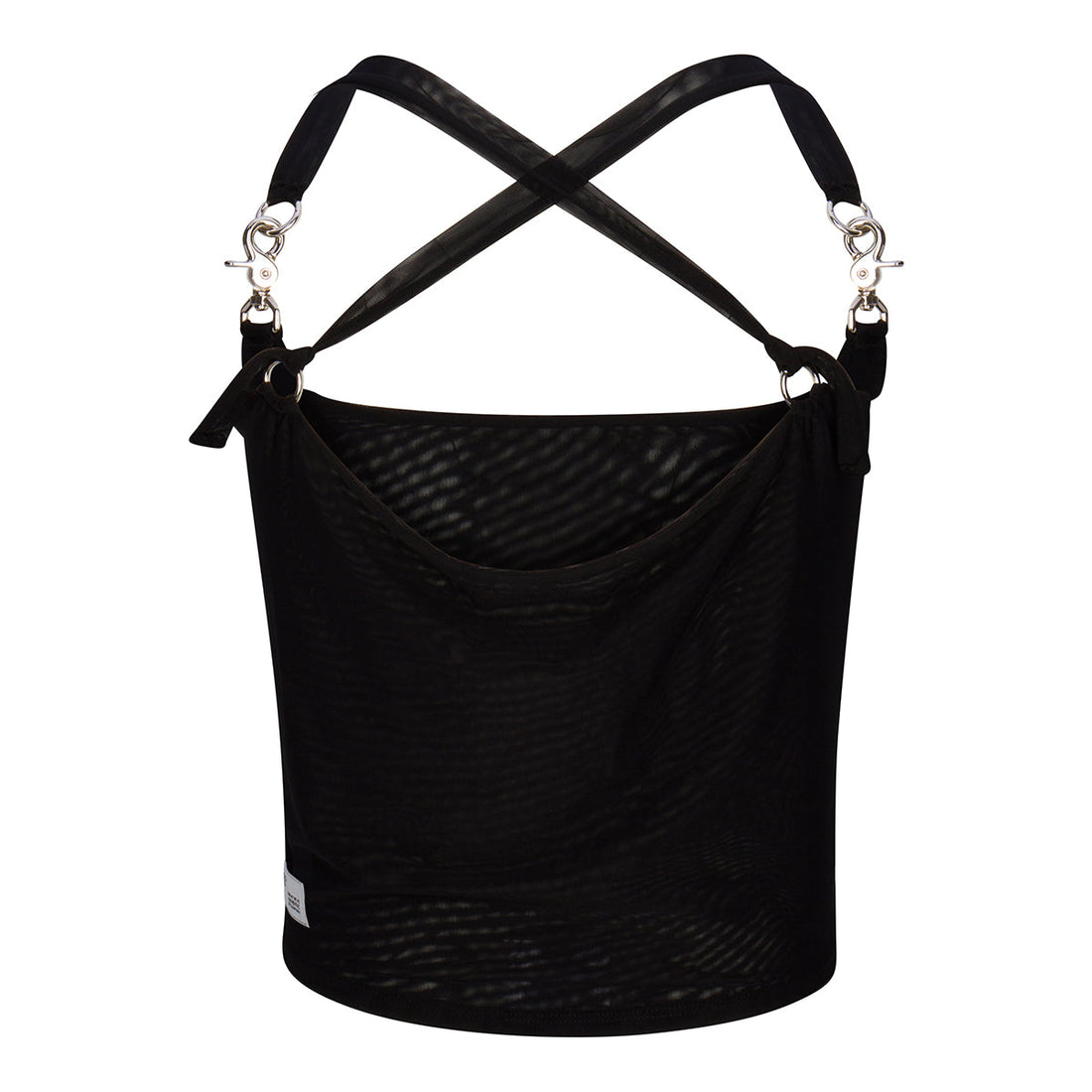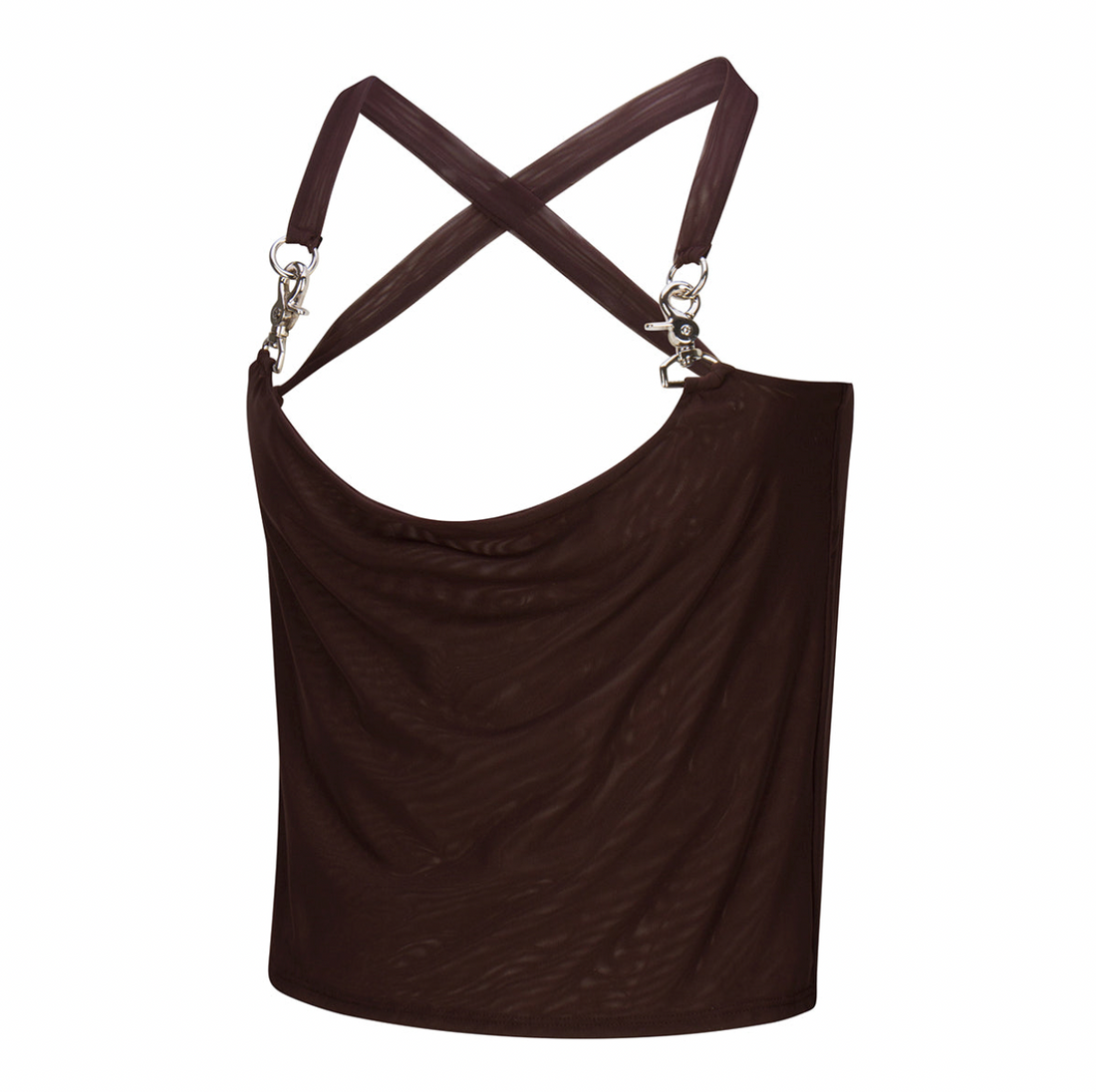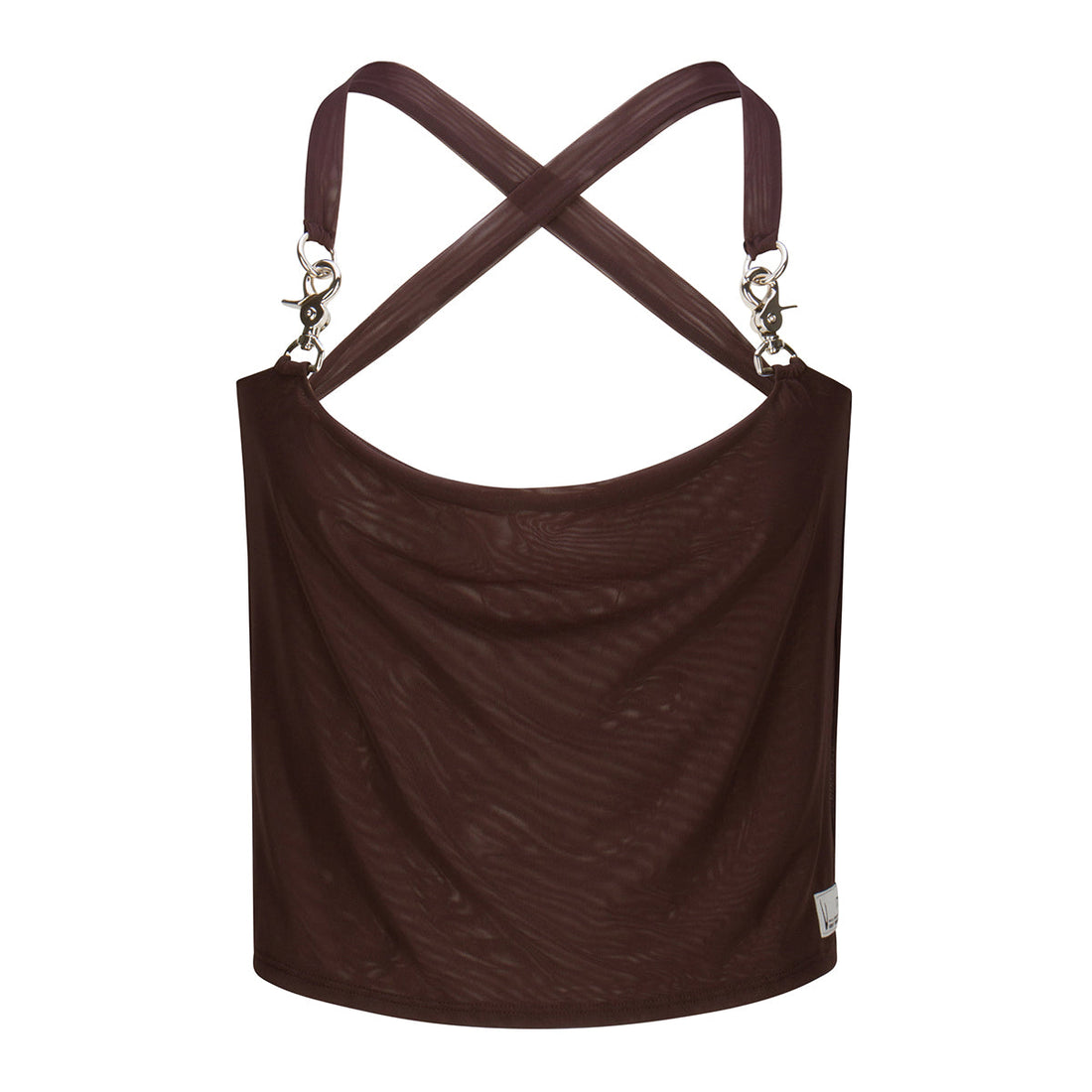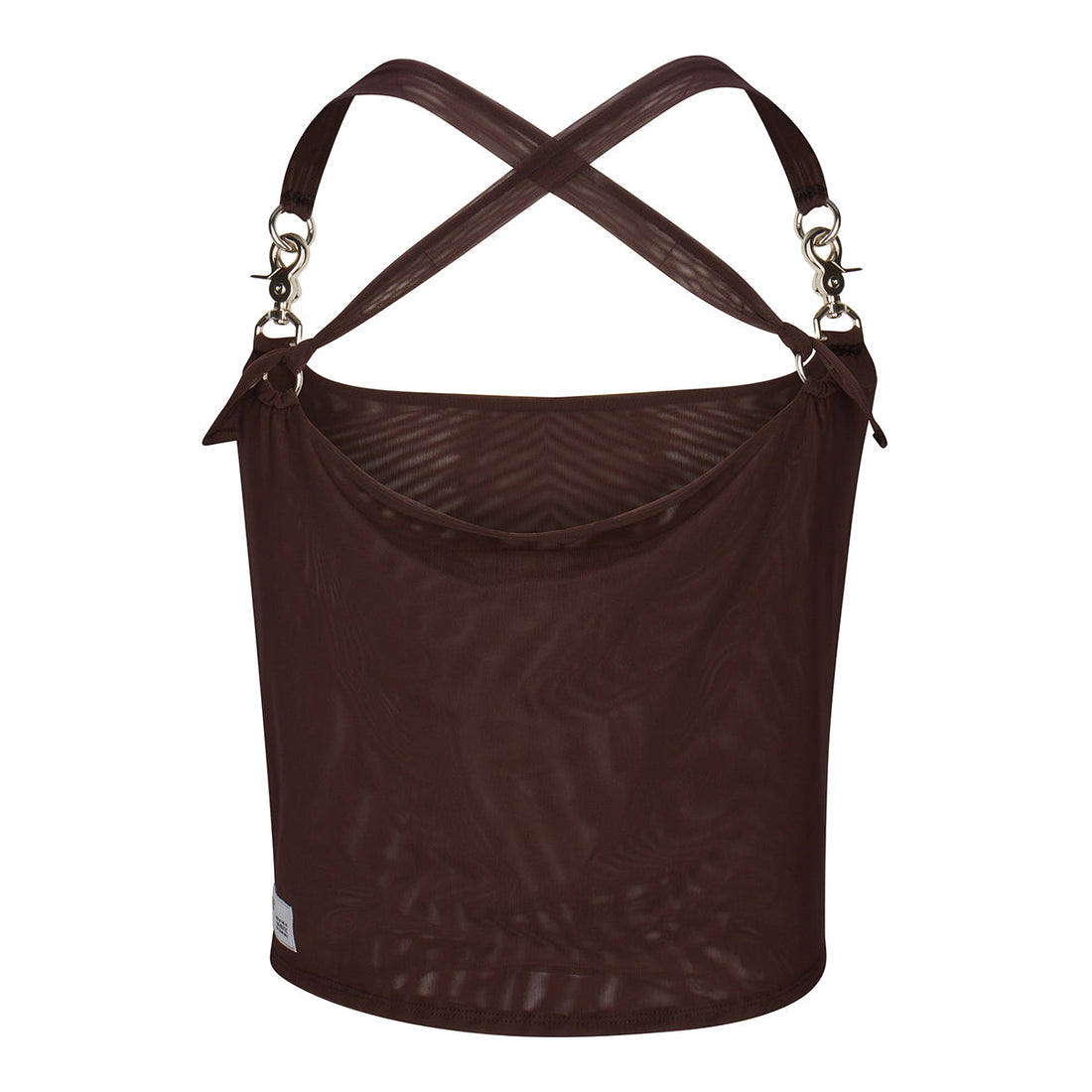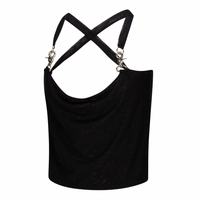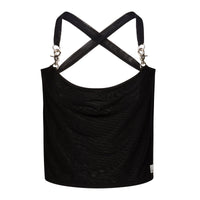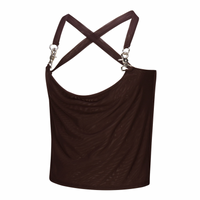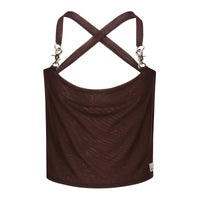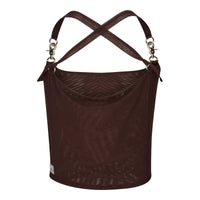 The Poseidon Tank Top is a Nylon Spandex Mesh blend. This is a multi-wear, cowl neck tank top for masculine body types. This is a symmetrical constructed top. Self-tie fastening straps over shoulders for security and adjusting. Stainless steel and Led-free hardware at each end of straps. Ties can be worn as a tank top style, or crisscrossed at chest or back. Fully Lined. 
Please review the Size Guide for sizing.
Material:
Body: 92% Nylon, 8% Spandex
Lining: 92% Nylon, 8% Spandex
Care Instructions:
· Cold wash on delicate cycle, hand wash, or dry clean only.
· Hang dry

*This item is made to order in our Los Angeles Studio. Each product may take 10 to 15 business days to ship after payment is processed.

For additional information, please contact us at service@utierre.com.